I write software for a living, and my posts are generally about topics that I think are useful to other people who do the same. This is the first in a series that is a slight diversion from that. I say 'slight' because I think the core concepts of good marketing are useful to everyone in the business world, regardless of your role. Follow along, and I think you'll soon agree with me.
I think it's worth explaining where I'm coming from first. I am not a professional marketer. Like I said, I make my living writing code. But I do have some experience in this area, so let me tell you about it.
I started as a software developer at ExactTarget in 2008. ET was a marketing company in Indianapolis that was eventually acquired by Salesforce to become the bulk of the new Salesforce Marketing Cloud. I still work for Salesforce, now in more of a DevOps role in the Marketing Cloud.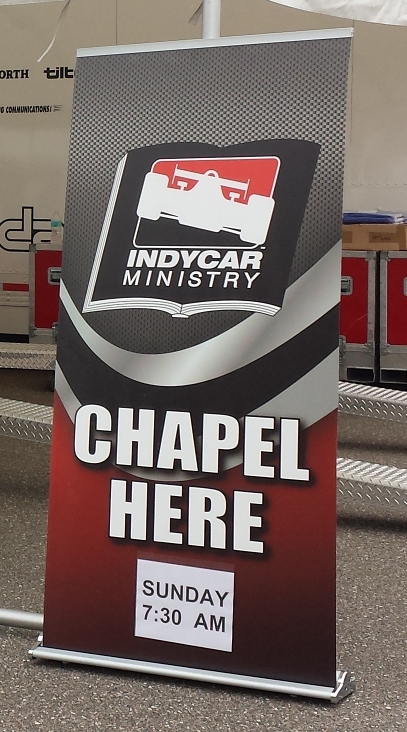 Anyway, one of the benefits of being an employee at first ET and now the Marketing Cloud is the opportunity to sponsor a non-profit organization's use of a free account on the platform. I took advantage of this years ago to help the IndyCar Ministry with their communication and funding efforts. The chaplains of the IndyCar Ministry serve the spiritual needs of the IndyCar paddock, as well as that of the Mazda Road to Indy ladder. IndyCar is a "traveling circus" of sorts, and having chaplains present to counsel and listen and minister to them is more vital than one might think. But doing so takes money – note the "traveling" part of that phrase – and that's where I come in.
So I use the Marketing Cloud, as well as other tools, to help the ministry communicate with its supporters and spread the word about its efforts. I'll be frank – I'm no marketer, at least not a paid one. I write software for a living. But I write software for a marketing company, and I've been helping the ministry for a long time now. I've been picking up some experience and expertise here and there over the years. Like most of life, this generally means the test comes first, followed by the lesson (expect an embarrassing post or two in the near future). But, as I often point out to the chaplains, I'm worth every penny they pay me!
Anyway, over the coming weeks, I'll be sharing some of those things I've learned. Whether or not you realize it, chances are good that you're actually a marketer too (and that itself is one of my upcoming posts). I hope I help you become a better one.
Godspeed!